Types of Traditional Braces
Clear Braces in Lafayette, Crowley & Abbeville
At Dr. Doré Orthodontics, we're passionate about helping the residents of the Acadiana area improve their smiles by offering top-notch orthodontic treatment. In our quest to cater to the individual needs and desires of each patient we serve, our practice offers several variations in braces.
Once Dr. Doré determines that you (or your child) is ready to begin treatment and you agree, we'll help you choose the right braces to wear that will both meet your orthodontic needs and match your lifestyle. To better understand your options, below is some information about the different braces we use at our office.
Experience M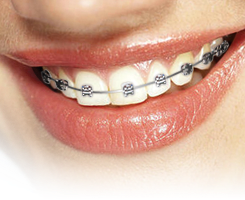 Experience M is the next generation of metal braces that are small, comfortable, and tie-less, meaning that they don't use any tiny rubber bands like regular metal braces. Experience M brackets feature inbuilt metal clips that hold the archwire in place, instead of rubber bands. These small, good-looking braces are comfortable to wear and easier to keep clean than conventional metal braces.
Experience C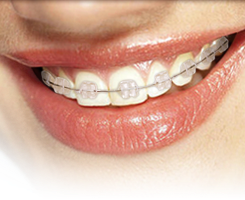 The Experience C braces we offer are clear ceramic self-ligating braces that are small, discreet and tie-less. When you choose Experience C, you can enjoy fast and comfortable treatment with the added benefit of high aesthetics.
These clear braces may be ideal for you if you want your treatment to be very discreet, comfortable, and convenient. Many of our teenage and adult patients choose Experience C due to all the benefits these braces offer.
Hopefully, this information has helped you better understand the types of braces Dr. Doré uses to enhance smiles! Our friendly team is always more than happy to speak with you so please get in touch with us if you have any questions about any of the braces we offer.
Schedule Your First Visit Today!
If you're ready to take the important first step toward achieving your most remarkable smile, we encourage you to request an appointment with us today. With three office locations, we make it easy and convenient to improve your smile! During your first visit with Dr. Doré, she'll examine your teeth and bite to determine what type of problem you have. Then she'll help you choose the right type of braces that are perfect for you. We love welcoming new patients to our office and look forward to seeing you soon!